The fact is that 365-988 million birds are likely killed in the United States every year due to collisions with buildings (1). All nature lovers should find a way to protect birds from harming themselves.
Here are the best tips on how to stop birds from flying into windows.
1. Install Bird Tape on Windows
Why do birds fly into windows? It isn't an accidental behavior when a bird keeps flying into windows. It is common for birds to see their own reflections in your window and they will attack those reflections thinking they are other birds.
A Bird Tape is a long-lasting tape that offers an easier way to apply the correct spacing of lines across your window, so the bird can detect that there's a barrier. It's one of the easiest and most effective tools for this problem.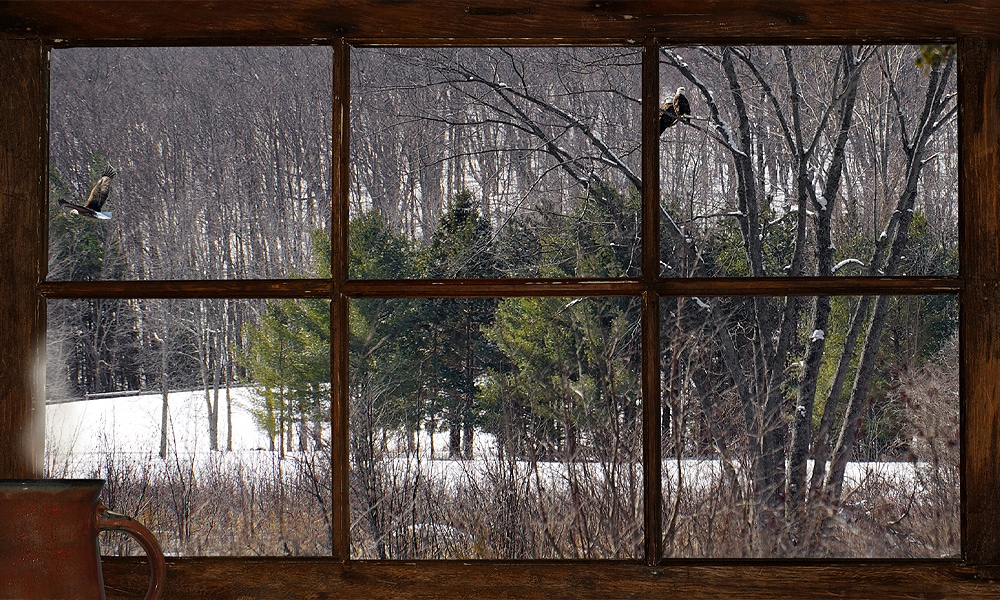 Easy to install and affordable, this translucent tape allows light in, but it will also partially obscure views. After installing this special tape, it will last at least 4 years.
This collision-proof tape makes windows visible to birds without obstructing outdoor views, and from the inside of your home, it will be as if you are looking through a screen door. Bird Tape can be tinted to match the color of your home, or you can have printed images to give your home some more style.
2. Install One-Way Transparent Film
Birds can't see the glass that is clear and has no color to it. One way to remedy this issue is to install a transparent film over your window. Products like Collidescape allow people to see clearly through their window from the inside but will look opaque to everyone else. 
The transparent film can reduce the amount of light that comes in your window and can also reduce your cooling costs.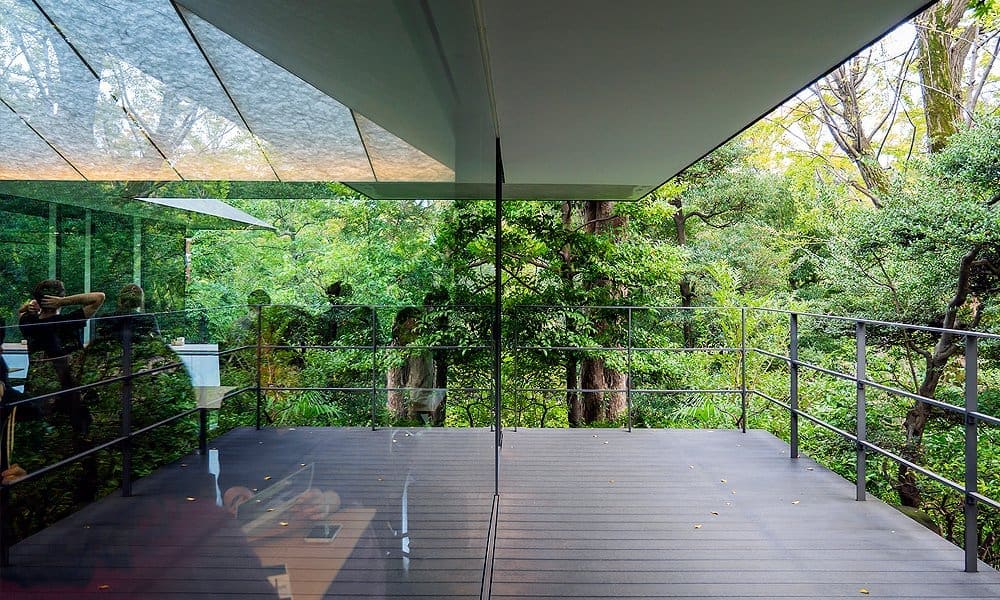 In order to properly install the film, you first clean, rinse and measure the surface of the window, and then you dampen the entire exterior surface with a hose or spray bottle. For better adhesion, add a drop of dishwashing detergent to the water. 
Separate the film from its backing and affix it to your window, leaving a ½-inch excess all the way around. Adding film will give you a unique one-way windows that serve as an effective bird stop.
3. Add Tape Strips or Collision Stickers
Another method that will keep birds away from your window is to add strips of tape or collision stickers to the outside surface. Use white tape that can withstand wind and rain. The strips of chart tape you can attach to the window.
Cut either be 1/4" vertical white stripes that are spaced 4" apart or 1/8" horizontal black strips that spaced 1 inch apart. It is up to you to decide what to attach to your window along with these tape strips.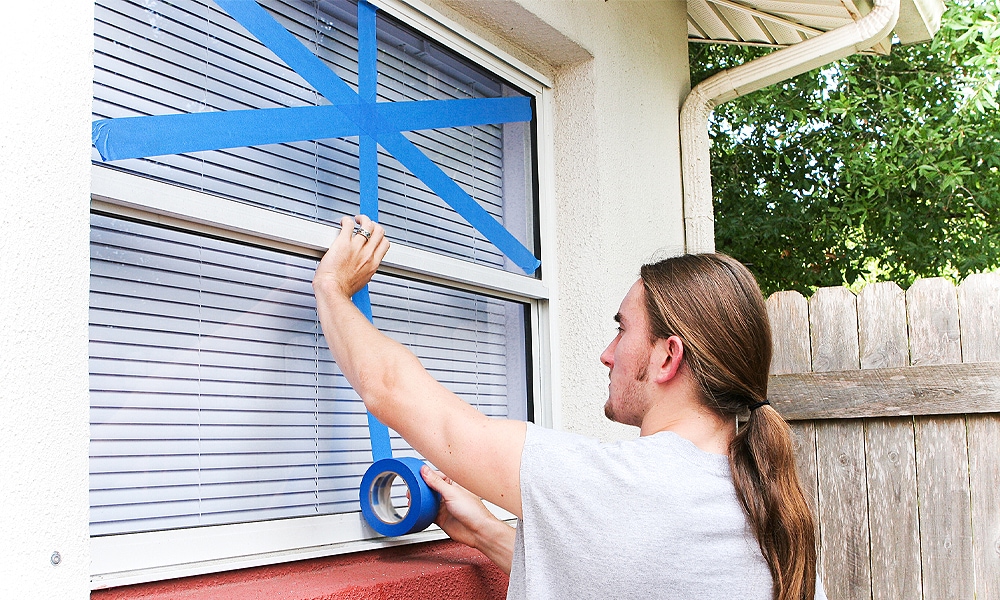 Put large window decals, collision stickers, sun catchers, mylar strips, masking tape, or other objects like sticky notes on the outside surface. Note that bird flying silhouettes, especially those that resemble big birds like hawks, do little to deter birds. 
Placing just one or two stickers on large glass windows will not prevent collisions. They must cover most of the glass with the spaces in between being too narrow for birds to fly through.
4. Use External Sun Shades or Awnings
Reflective window shades are responsible for blocking out the reflection of sunlight. Transparency will be either minimized or eliminated with the addition of sun shades or awnings to your window. Different sun shades provide support in two different window exterior systems.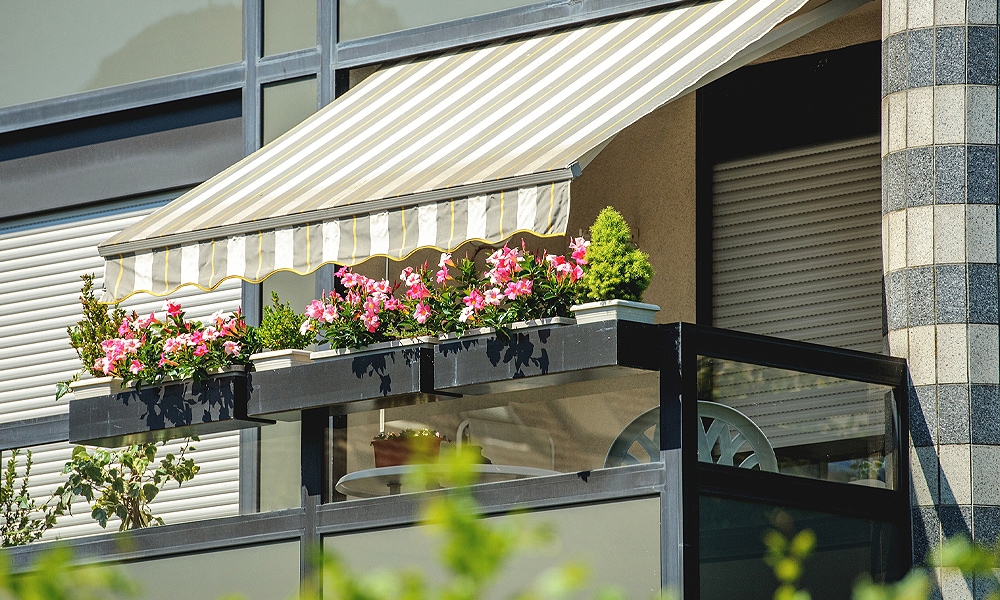 The Manual Crank System operates by using a worm gear. A crank wand is inserted into an eyelit that raises or lowers the shade depending on the direction in which you rotate the crank.
Minimal care and cleaning will be enough to keep your Polar Shades functioning, though they might need light dusting on a regular basis. A soft, clean cloth or feather duster should remove the light dust and debris. You can also lightly vacuum the shade fabric if you prefer deeper cleaning.
5. Try out FeatherGuard
In order to get a bird's attention and to prevent it from colliding with your house, you may have to set up an object as a warning. FeatherGuard Window Warnings perform that job.
This is a set of 3 deterrents that will help direct birds away from an area using their natural tendencies. Created by Stiles Thomas in New Jersey, the FeatherGuard consists of bird feathers strung about 8 inches apart on a fishing line.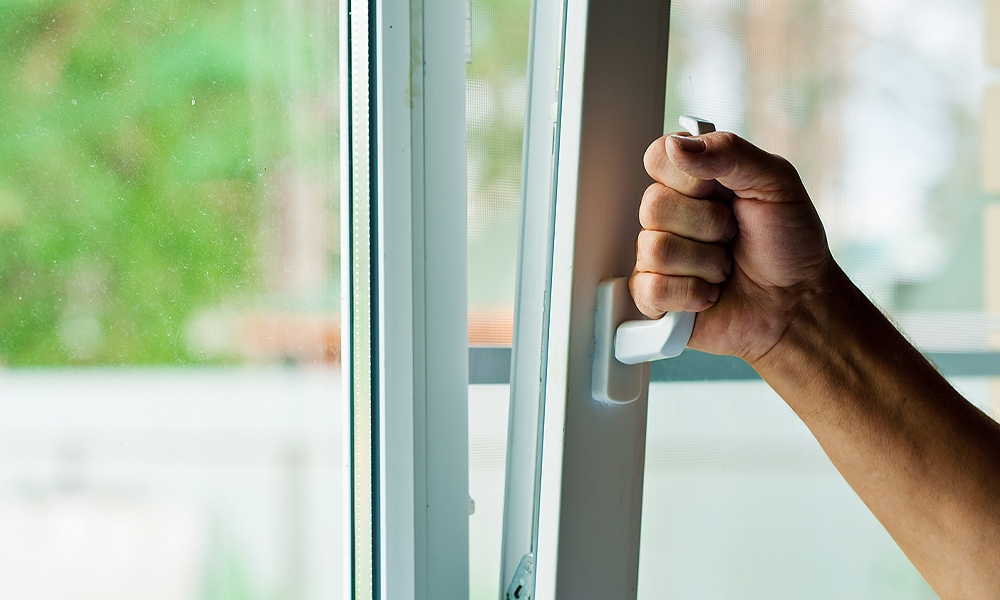 These lines of feathers are then strung vertically across windows that are regularly struck. When birds see these feathers, they will be compelled not to continue flying into the windows. 
This is because any area with loose feathers, which indicates a predator to birds, will send birds the message of not being welcome to specifically fly to that area. The FeatherGuard includes a suction cup at both the top and bottom of the fishing line.
6. Try Out Mosquito Screens
Mosquito screens aren't just useful for keeping insects out of your home. They are also useful and very effective in discouraging birds from flying into your windows. There are several different types of bird screens and nets available that can keep birds away.
Look for a mosquito screen that is specifically made out of dark mesh so that it can be visible to birds, and netting that is made of durable, lightweight polypropylene.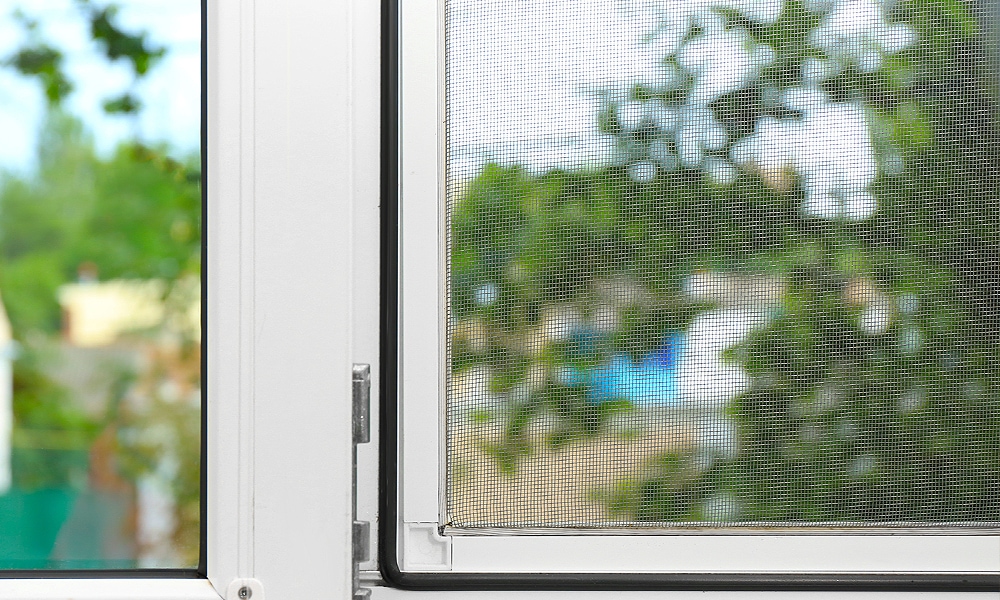 If you need to, you can customize the mesh so that it covers your windows properly. One of the best mosquito screens to use would be the Secure Screen. 
It takes only 30 minutes to install the Secure Screen, and these screens are specially designed to have a roll-up and roll aside system, requiring only 2 inches of space for fixing. The Secure Screen also has a built-in brush that cleans the screen whenever you use it.
7. Use a Bird Net
Bird netting is a form of bird pest control. It is a net used to prevent wild birds from reaching certain areas. Much like mosquito screens, look for bird netting that contains durable, lightweight polypropylene materials. 
Bird nets are especially useful for keeping birds out of eaves or open spaces. Cover the outside of the window glass with netting at least 3 inches from the glass to provide a firm enough barrier, taut enough to bounce birds off before they hit.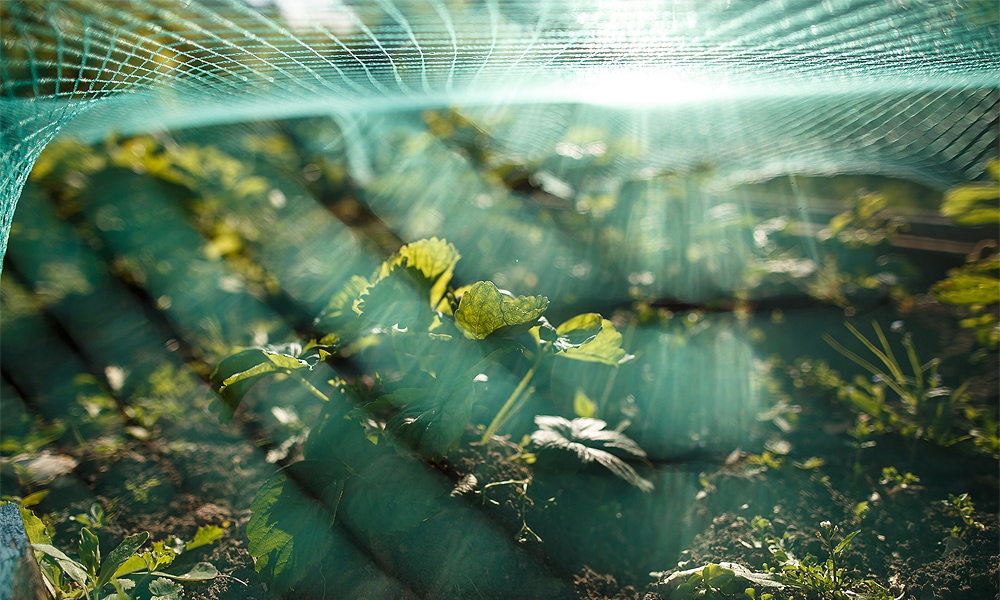 The best size for a bird net would be a small-mesh netting of around 5/8 of an inch. With this mesh, birds won't get their heads or bodies entangled but will instead bounce off unharmed. 
You can mount bird nets on a frame, such as a storm-window frame, for easy installation and removal. Bird nets can be easily secured with either net clips, hooks, or a staple gun.
8. Move Bird Feeders and Baths to a New Location
Place bird feeders and bird baths either within 3 feet of windows, which is too close for a collision to be fatal, or more than 30 feet away. Having feeders and baths further away from your window will make it more likely for birds to recognize that windows are part of the house. 
Another reason for birds hitting windows is that they don't have any other objects distracting them from making hard collisions.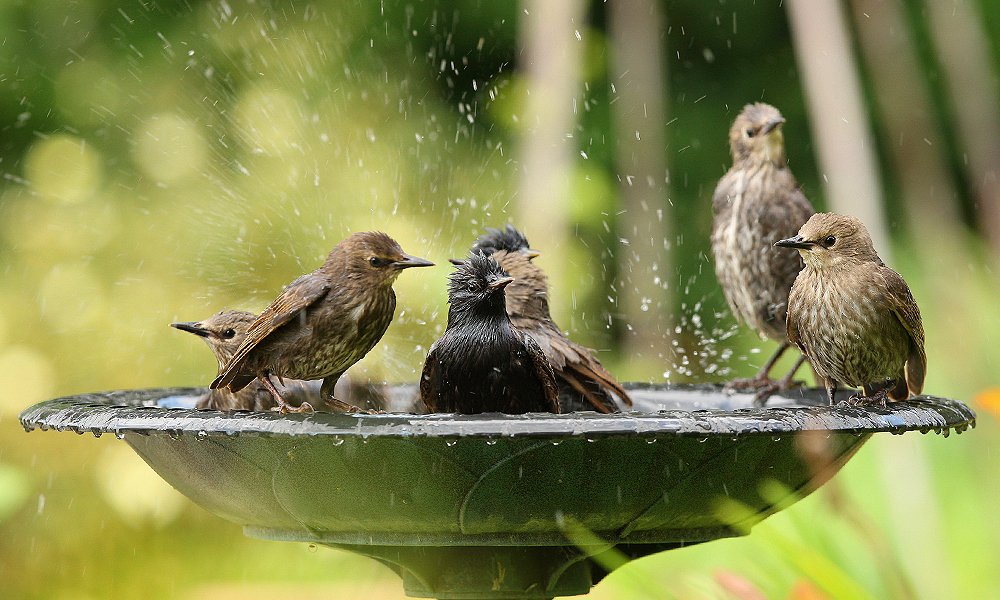 Keeping objects too far away from the windows will allow birds to accelerate more if they decide that flying into the window is a good idea, creating a more dangerous impact.
One way to minimize deadly impacts as much as possible is to look for feeders that can be attached directly to the glass. While moving bird feeders and baths closer to or further away from your window may sound counter-intuitive, you will actually make the environment safer for birds.
9. Install Motion Sensor Lights
Birds that migrate at night can either be attracted to or disoriented by the lights of almost any structure. Birds that are disoriented by lights can circle structures for hours on end, which will exhaust them and force them to use up the energy they need to complete their migration.
Red lights and white lights (which contain visible long-wavelength radiation) disrupt birds' geomagnetic orientation. Blue and green lights contain less long-wavelength radiation and are much less disorienting.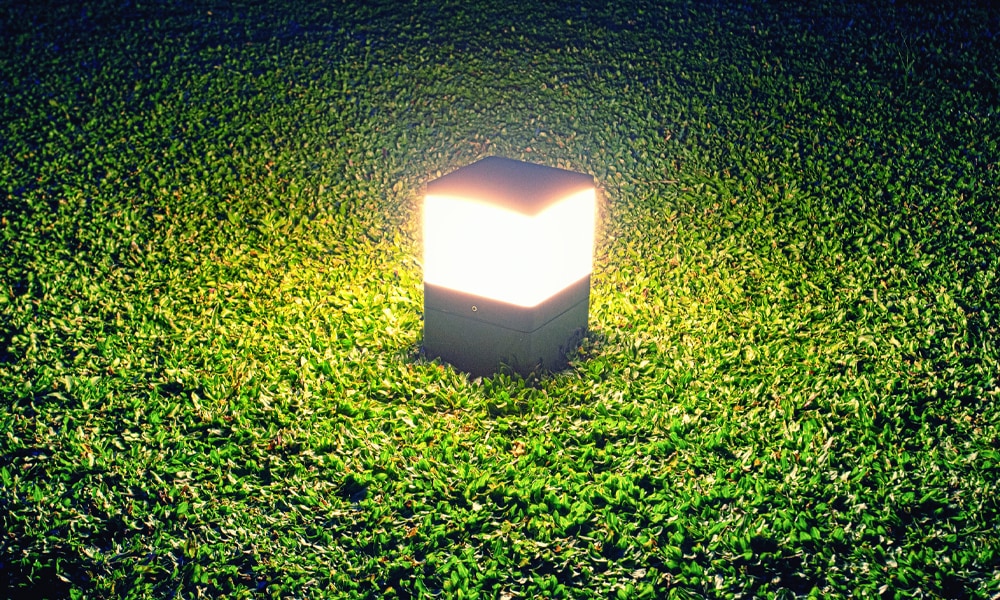 Take steps to control when and where the light shines by using fixtures that are shielded, instead of globe-type models that spread light everywhere. It is preferred to use motion sensors to avoid steady-burning lights, and include timers to ensure that the lights aren't left on longer than necessary. 
Specifically look for products that have been approved by the International Dark Sky Association, an organization that works to preserve the nighttime environment through responsible outdoor lighting.
Also read: 11 Heaviest Flying Birds in the World (Up to 44 lb / 20 kg)
10. Install external shutters
If you don't already have exterior shutters on your windows, a proven window stop method, then consider installing them. You can then close the shutters when you are out for the day to prevent birds from hitting the glass.
Make sure to keep these shutters closed when you are not in the room or taking advantage of the light or view. Much like shades and awnings, shutters can also be a good way to conserve energy and keep your house warm.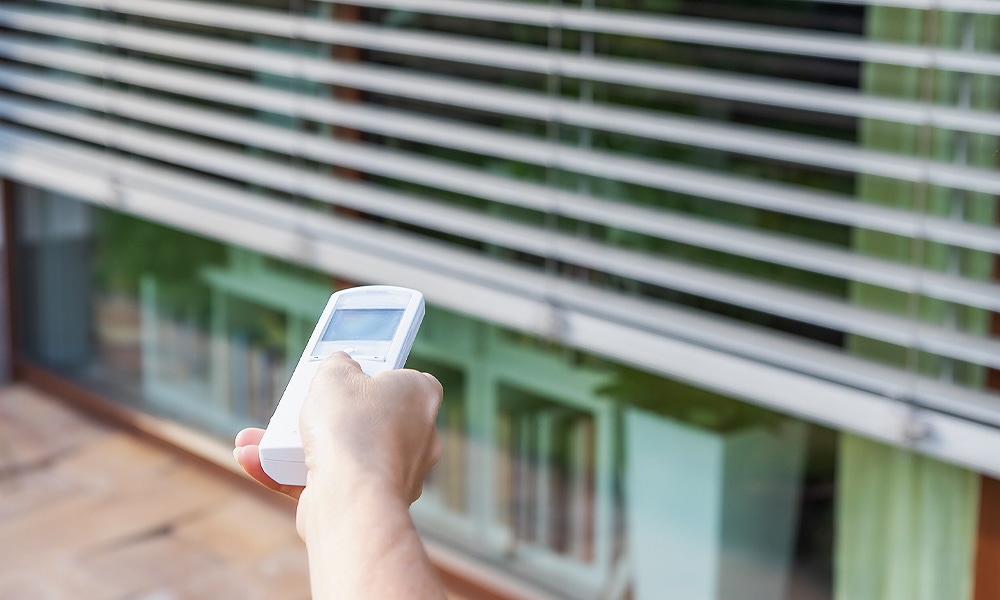 Installing shutters is a straightforward project that takes around 2 hours to complete. Make sure you have a drill to screw the shutters against the exterior walls.
If shutters are being installed on brick or other masonry, wear protective eye goggles while using a hammer drill fitted with a carbide masonry bit to make pilot holes. Before the screws are inserted to the shutters, remove any trace of dust from the holes.
11. Cover window with tempera paint or soap
Any applied coating that will block the light will block the birds. Tempera paint is inexpensive and long-lasting, and by marking the outside of the window with either this or soap.
You will be able to distract birds just enough before they consider flying into your house window. Putting a substance on your window creates a film that will be visible for birds to see.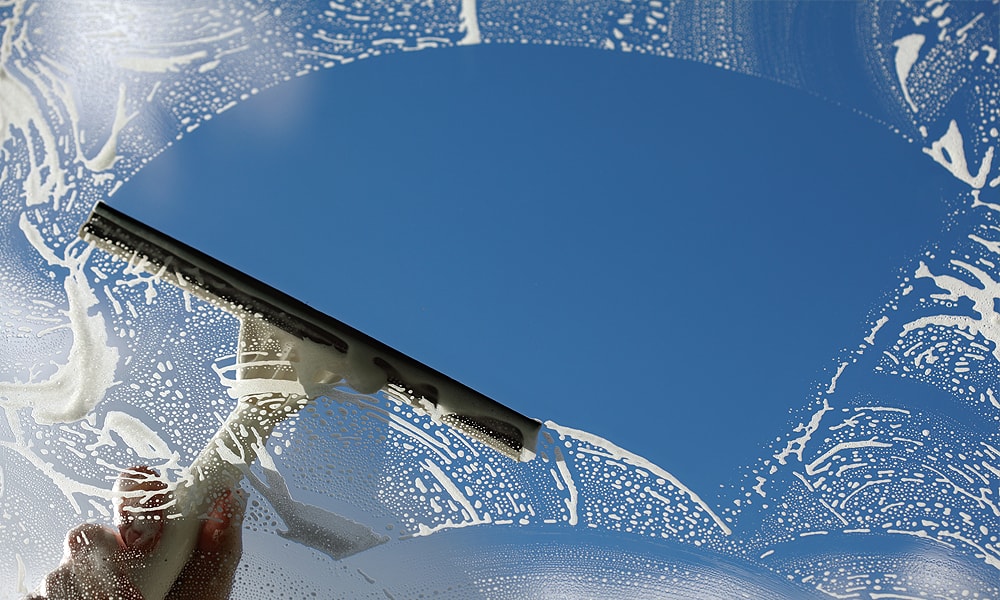 When applying paint or soap, you can use either a grid pattern no more than 4 inches by 2 inches, or you can get more creative and paint bold, bright patterns or artwork on your window.
Even with fun art projects like this, keep in mind that with this method, you may have to apply bird safe paint or soap as many as several times a week in order to maintain the film. Make sure to leave no clear or transparent areas visible on your window.
12. Install zen curtains
Also known as "zen curtains," Acopian Bird Savers are closely spaced ropes that are hung down over windows. They do the same kind of work as tape or decals, but they are easier to install and can be aesthetically pleasing.
These ropes can also be easily removed and you can be assured that they won't block your view of your backyard. It is recommended that the Acopian Bird Savers should be mounted on the outside of the window.
Or you can make your own, see the video below.
The reason birds don't fly into the glass that has these ropes in front of it is that the birds see these ropes and will try to avoid them. The most effective spacing you can have between each of these ropes would be around 4 inches.
Research conducted by Dr. Dan Klem revealed that birds would avoid flying through spaces that are 2 inches high or less and 4 inches wide or less.
Also read: